USS SEARCHER AGR-4
10th Annual Reunion, May 19-21, 2005
San Francisco, CA
Click on the pictures to see full view then "back" on the browser to get back to this page.
Nearly 300 YAGR members and their spouses/guests attended the 10th reunion in sunny California.. It was held at the spacious Marriott Hotel in San Mateo. A hospitality room was set up for all to gather, have a cool one, and reminisce.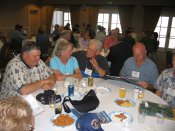 A pre-reunion tour was set up to visit the wineries of Napa Valley. Others took it upon themselves to take individual tours of the wine country.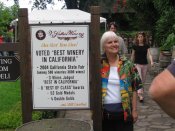 The wine country is beautiful all through the valley and up into the hills as shown below at the Sterling winery.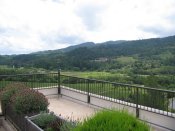 The oak barrels are what gives the wine that great taste.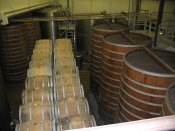 There is breathtaking scenery as you travel the state as shown in the two pictures below.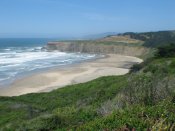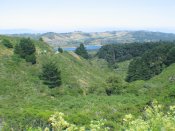 The Friday tour that was part of the reunion package was a bus tour of all the greatest places in San Francisco and was followed by a box lunch on board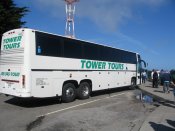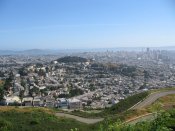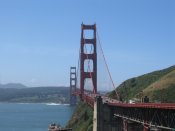 the Jeremiah O'Brien, which is one of the two remaining liberty ships that have survived being scrapped.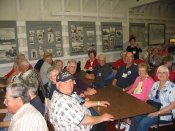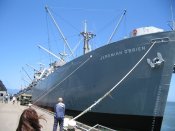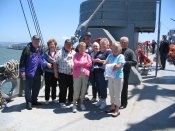 The traditional Friday evening dinner for the USS Searcher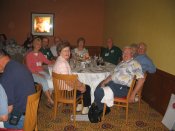 crew and their spouses was held with reservations made at the Marriott restaurant. The dinner had a 100% attendance of the crew and spouses. There were 4 first timers from the SEARCHER at the reunion.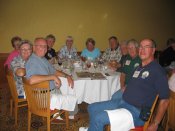 Each crew member got up and introduced themselves and their spouses and gave a rundown on where they were from and their years and rate on board the Searcher.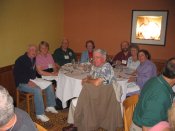 The reunion wrapped up with a cruise on the Jeremiah O'Brien on Sunday for those that wanted to relive their time on the high seas.

There were 4 cities proposed for next years reunion and it was won out by a great presentation by SEARCHER's own Erv Thomure. He proposed his home town which is St. Louis, MO. He got about 90% of the vote.
We'll "meet you in St. Louie" Erv.

Click Here For Pictures Of
The Saturday Night Banquet